How to Make Awesome GIFs →
Petitions: Are 3 the magic number? →
Currently 3 petitions are knocking about the place to do with climate change disappearing from the curriculum. But is it 2 too many? 
Thunderclap it
Thunderclap.it is a simple Twitter tool that can make 100s of Twitter accounts tweet the same thing at a certain time. Thus filling up timelines with your message.  Recently a campaign to bring back the EMA, sent out a tweet via just 125 people - outreaching to 123,700 people!
Thunderclap it. →
Student Volunteer Week 2013, used this simple programme to get greater Twitter publicity. 
Grow Your Charity Online →
Google is teaming up with MediaTrust and CTT to get charities online. The website includes loads of resources, tips and links.
Come Vine with me →
Simple blog from Charity Chap, about the new Vine app - short videos perfect for Twitter.
No need for a celebrity
#itshappening is a shiny post page from 10:10 full of inspiring images and stories of people creating a brighter low-carbon future.  None of the photos are depressing, or full of grumpy people, - everything is positive and happy.          Which is a very smart decision as new research suggests that photos of climate impacts or celebs fair worse when motivating people to action, compared to photos...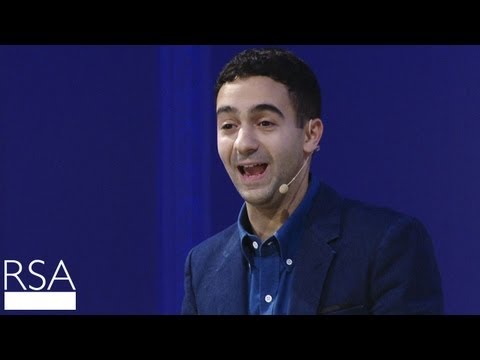 Once upon a time →
The power of Stories
Want to show off your social media feeds in the... →
Not just an image; but an image with videos
Clikc through to see the details and imagine the possibilities of http://www.thinglink.com/
Hitting the nail right on the head - This is what... →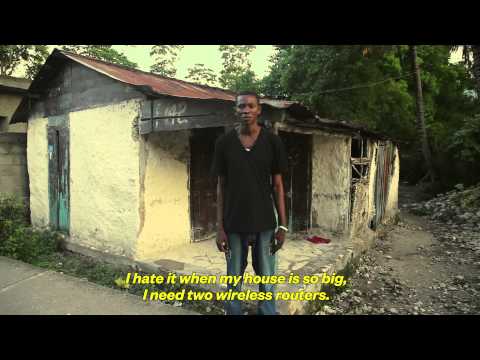 Watch
What Causes Can Learn from Cat Videos
1 tag
Website's that are so cool and creative, they are... →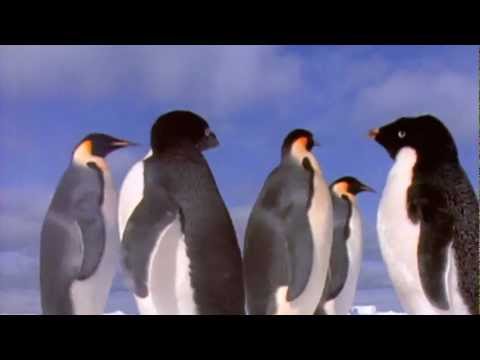 5 tags
Possibly the greatest find of the week
Do you know Behance? Their vision is to empower the creative world to make ideas happen. and in part their have done this by creating a scrolling platform on which you can post your art - from images to videos, via Slideshare and written content. In many ways, it is like Storify but better*, when it comes to recording a projects work. Perfect example is my — Looking Back at Road to...
Futerra ask, are YOU creative? →
Road to Rio+20 Stats
4 tags
Lessons Learnt As The Digital Strategist For An...
Sorry about the infographics quality - blame Piktochart
4 tags
Rio+Social is big, but does it hit the mark?
Rio+Social took place today, just before Rio+20 gets underway. It was an event for social media nuts to discuss its power when it comes to sustainable development issues. All well and good, but with Rio+20 starting tomorrow, could it do more? I havn't been here too long, but I think the whole event consists of speakers and panel discussions; not really about acting or doing or giving -...
20 Solutions for a Sustainable Future
The time for statements, petitions and lobbying is over. This is an action plan. We, the youth of the world, are occupying the future we want with these 20 solutions. Our message to governments: you have failed us! You can work with us or be dragged along by us. The world we currently live in lacks equity, justice and sustainability. We invite the youth of the world to confront this. Act now and...
Shell is Arctic ready →
Take a big bad wolf Copy their website layout & look in great detail (skill needed) Create a simple meme based social action  http://arcticready.com/social Throw in a bit of tongue and cheek and Bob's your uncle you are pleasing millions & pissing off one large oil giant
5 tags
Why am I off to work in Rio this June?
Hi everyone, Firstly, some of you might be unsure on what I do for a living - so listen to the AudioBoo for my post-university life story. // ]]]]]]> // ]]]]>]]> Why should you keep an eye on Rio de Janeiro this June? Let's go back 20 years to 1992, whenVanilla Ice was still cool and a girl stood up at the Rio Earth Summit making the world listen to the need for sustainable...
7 tags
6 tags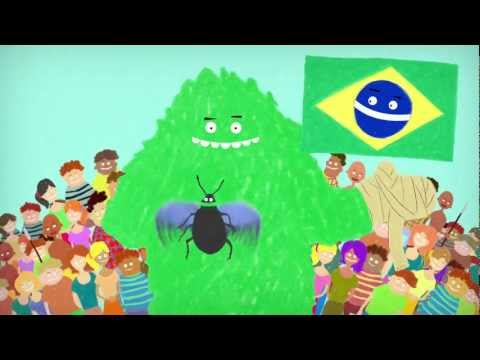 logikblok asked: Hi love the ideas on creativity and empowerment. Are you going to be at Rio yourself?
Use All The Memes! →
The Major Group of Children & Youth (MGCY) is the main hub for youth involvement in the Rio+20 summit - Thus to connect with fellow youth, they have been giving a sustainable twist to all the best memes.  You can even submit your own.  
6 tags
Why Creativity is the Underestimated Superpower of... →
Gives simple  - 22 Creative Ways to Show Your Nonprofit's Personality. But it starts to go even further then that, by stating if your day-to-day office life starts to take on the awesome personality that you see as important for your NGO communications; then this will itself, flow into your communications.
6 tags
6 tags
Your History →
Facebook Timeline, loads of people don't get it - but for organisations it's a tool to not only show your history but the movements history. Stonewall's Facebook timeline easily shows the history of gay rights and campaigning within the UK since 1989  Hat tip, to @alexjamesfarrow
9 tags
What can an NGO with a video camera learn from...
Kony2012 has become one of the most viewed viral videos ever. Even though allegations on Invisible Children's organisational practice have come into question (Charlie Brooker does a great job doing so, in his 10 O'Clock Live slot) and even though those living in Uganda see it as a horribly bias, western focused and incorrect film (here and here) you can't help but be a...
9 tags
1950's Facebook makeover →
An app from the people at Action Aid for International Woman's Week. So cool. Click the link.
5 tags
6 tags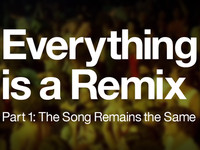 8 tags
6 tags
Watch
Stories and myths are a strong conversation tool for NGO's. The guy behind the creative side of Story of Stuff explains why. Via Casper Ter Kuile
6 tags